In My Creative Classroom with Kevin Brandon
Presentation
Published 2/1/16
Last updated on 5/16/18
In this monthly webinar series, our wonderfully talented Adobe Education Community members will inspire you, and your students, by sharing their own experiences in the creative classroom.
Each presenter will open their classroom door and give you a view of their creative teaching process. You'll learn how they develop, implement, and assess creative activities in their classroom. They'll inspire you to include creative activities in your curriculum.
During each hour-long session we'll start by getting to know the presenter through an interview. We will then walk you through the planning, implementation and assessment of their creative learning activity. You'll also learn technical tips and tricks to make using Adobe software a success in your classroom.
This month's presenter is Kevin Brandon, Adobe Education Leader and Graphic Design Program Coordinator and Professor at Humber College in Toronto, Ontario.
Presenter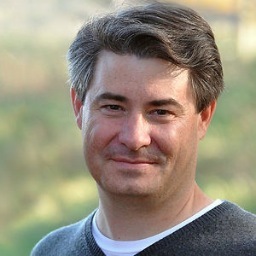 Kevin Brandon is a graphic designer and educator. He is a professor and program coordinator for the Graphic Design at the Humber Institute of Technology and Advanced Learning, School of Media Studies. The main focus for his teaching is in the area of interactive media, web design, typography, layouts, HTML, CSS, applied JavaScript and tablet magazines.
The creative bug bit him at an early age when his Mom said "Shhh, the pastor is speaking ... draw something." When he was 17 he started working full-time with desktop publishing apps such as Adobe Illustrator 88 and Adobe Photoshop 2.0. Promoted to the Training Department, he taught clients how to use desktop publishing programs for the print industry. A highlight was working with Canada's national newspaper, and Adobe Acrobat 3, to create a PDF workflow saving the company both time and money.
Moving from print based graphic design to web in 2000, he carried over traditional graphic design skills and sensibility and applied those principles to interactive design.
Kevin holds a MA in Professional Communications from Royal Roads University, and was also the recipient of the Founder's Award.