Watch your students' creativity soar with these FREE Adobe, Khan Academy, and Pixar in a Box lessons, activities, and projects.
In this self-paced course, educators and school leaders learn strategies to support their students' creativity, communication, critical thinking, and collaboration skills. You'll learn from expert teachers and access over 100 FREE lesson plans, activities, and projects that combine Khan Academy content and engaging Adobe tools.
The course and accompanying materials span grade levels from K–12 to higher ed as well as subject areas including math, science, computer science, literature and language, storytelling, careers, social studies, and history.
This course is fun, practical, and easy to follow — and you can go at your own pace. Upon completing the course and the optional assignment, you'll receive a course badge and certificate for 20 hours of accredited professional learning.
Teacher Appreciation Month Challenges
From now until May 17th, we're running a special challenge for teachers who enroll in this free course, with a chance to win a virtual "drop-in" to their class from Sal Khan himself, or to win a creativity kit. Enroll in this course and get the full details for this promotional challenge in the first lesson.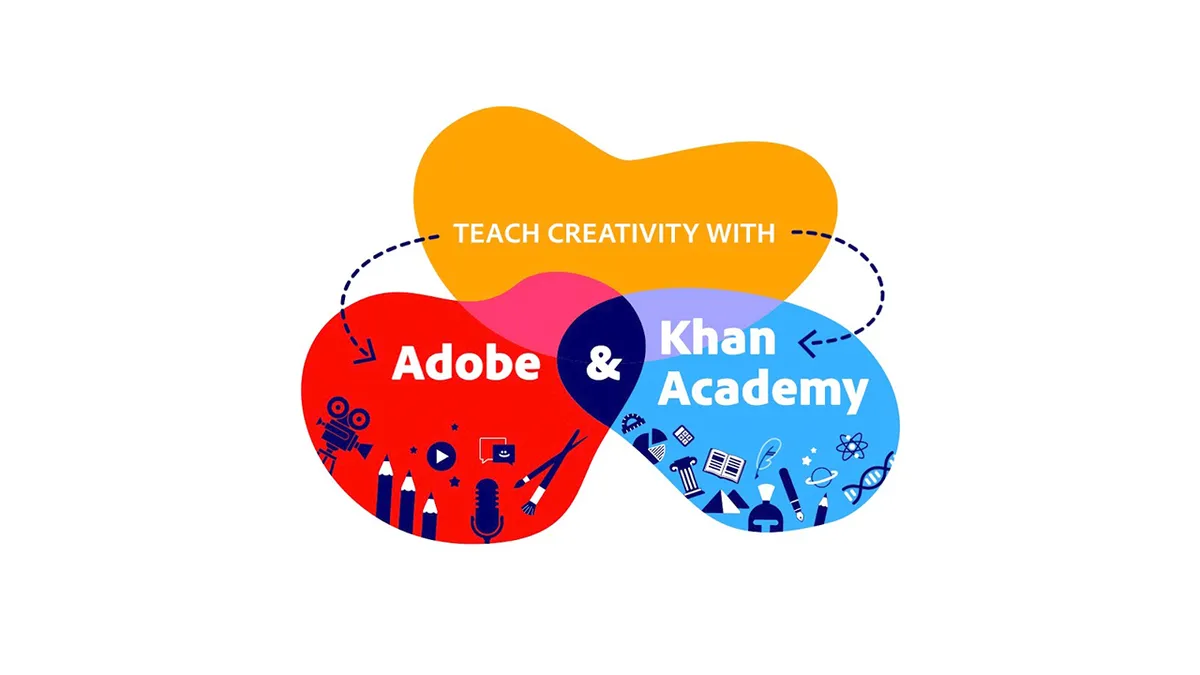 FREE for all members